MADE Bike Show Officially Opens Registration and Announces Show Director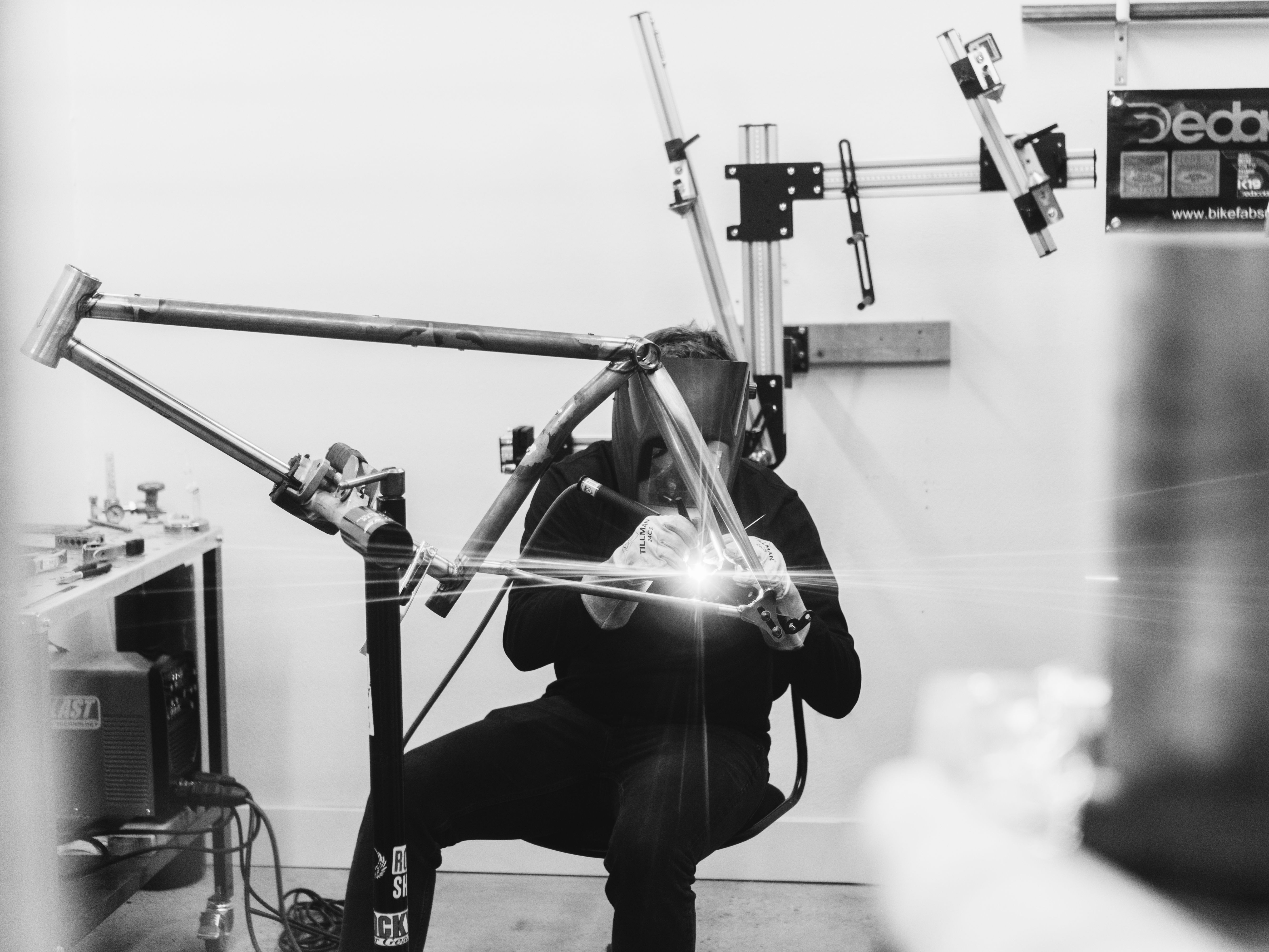 MADE (https://made.bike), a new industry and consumer bike event highlighting the craft of handmade bicycles, today announces the official opening of registration for the inaugural 2023 show and the appointment of Steven Elmes as show Director.
With the goal of supporting the community, registration is currently open exclusively to framebuilders, and the full floor plan will open up to exhibiting brands on 1/31/2023. Forty subsidized spaces are available for new builders and those traveling from a distance that would normally make exhibiting cost prohibitive. These spaces support a single handmade bike with signage and are available on a first-come-first-serve basis. Application instructions can be found on the MADE website, made.bike.
The inaugural MADE event will take place August 24th to 27th, 2023, at the iconic Rose Quarter in Portland, Oregon. The programming is specifically designed to support builders and reach new audiences, with August 24 and 25 open exclusively to industry and media, so journalists and professionals have ample opportunity to create dynamic content, and connect with peers, builders, and industry leaders. For August 26 and 27, MADE opens to the public so anyone can experience and meet the builders and brands who collectively make up the handmade cycling community.
"There is clearly an appetite for a new handmade show, and we are humbled and excited about the 170+ builders and 80+ brands that have expressed a desire to exhibit, and as of today we have more interest than space," said Billy Sinkford, co-founder of MADE and VP at ECHOS Communications. 
MADE furthers its momentum with the appointment of Steven Elmes as Show Director. Elmes has a long history in the cycling industry, and his past roles include Co-founder of the iconic brand Independent Fabrication and Director of Sponsorships and Partnerships for the North American Handmade Bicycle Show from 2016-2020. For the past 18 years, Elmes has been a professional event producer working with the likes of Adidas, Ford, Nissan, The NBA, Clif Bar, Progressive Insurance, and many others. He has run his own event company, SJE Productions, since 2014.
"I am thrilled to be part of MADE and to continue supporting the handmade community, which will always hold a special place in my heart," said Elmes. "Having worked alongside the team at ECHOS for years, I am confident that this event will set a new standard, highlighting the builders and brands that collectively create a force of creativity, community and craftsmanship. In year one we are focused on creating stability in this space and earning the trust of the industry as a new home for showcasing the art that is handmade bicycles."
"We are honored to have Steven take the role of Show Director," added Sinkford. "He brings a long history of working with the handmade community and we know that he'll help create a top-level experience for exhibitors and attendees alike."
What to expect from MADE:
Aug 24-27th - Rose Quarter, Portland, OR
2 days of media, industry, and content creation
2 days of consumer-facing activations
150+ builders and brands
Outdoor venue 
Subsidized booth space for new builders
Pavilion tent for overseas builders wishing to send a bike but unable to attend in person
REVEAL Media Conference to broadcast show news to global media audience 
Each bike will be documented and shared via media channels, and integrated on made.bike year round, serving as a resource for consumers interested in purchasing a custom bicycle
Bike Flights will provide no-cost bike shipping to all framebuilders 
About MADE: MADE is a show for the modern handmade industry - spotlighting framebuilders, domestic production, and artisan craftsmanship. With an emphasis on community and inclusivity, MADE was built to provide the framebuilding community with an outlet for exposure and expression that elevates the craft. www.made.bike - Media Contact: [email protected]